MachMerchant is a b2b ecommerce solution covering all major facets of running a business. Being a small business management software, MachMerchant concentrates on the series of process flows that make up a business operation. By using one complete mini ERP system you can manage your entire business process from a central, integrated interface and eliminate the need to try and patch together all your present incompatible systems. MachMerchant streamlines business processes!

Centralizing all purchasing, customer, vendor and order information, MachMerchant can be added to your existing website or used as a stand-alone application. The standard version is directed at small to mid-sized companies.
Pulse Commerce is the leading cloud platform for enterprise order & inventory management empowering retail leaders with unprecedented visibility and control of inventory, orders and customers. Retailers, such as Badgley Mischka, Hanesbrands Inc., and GoodeCompany.com rely on Pulse Commerce to improve order turnaround, increase customer satisfaction, and optimize inventory control and fulfillment costs. To learn more about how Pulse Commerce can increase your business performance by 20% or more, please visit www.pulse-commerce.com or follow @PulseCommerce on Twitter.
Pulse Commerce:The Quintessential Guide To E-Commerce Platforms
An exclusive report on the leading e-commerce platform technology companies ó pricing, newest features, and other vital intelligence e-retailers want and online shoppers demand.
Retailers know that choosing the right e-commerce platform is the most important determinant of success online and that failing to keep pace with fast-changing platform technology is a sure path to failure. In Internet Retailerís just-published Quintessential Guide to E-Commerce Platforms, youíll learn which platforms top web merchants are using currently, what type of systems fully 40% of e-retailers now desire, and when and why they plan on making a move.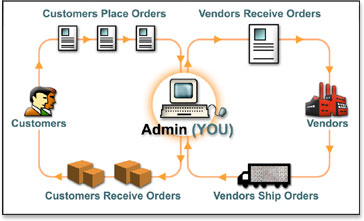 Sitemap | Privacy Policy | Terms and Conditions | Contact Us